Please read our dedicated page for more information
ASI BAC 300
ASI BAC 500
ASI BAC 800
ASI BAC 355
ASI BAC 555
ASI BAC 855
ASI BAC 4000
ASI BAC 8000
CYC Motor
CYC motors that use ASI controllers are compatible.
Compatible versions
CYC motor X1 Pro Gen 2 with controller ASI BAC855 or BAC2000
CYC motor X1 Stealth with controller ASI BAC855
Kunteng (KT) Controller
Attention
RadPower Bikes with a upgraded Kunteng controller are not compatible with EggRider display.
Other compatible bikes:
Aostirmotor S07-B
Voltbike Yukon 750 Limited
Mycle Cargo Electric Bike
Ride 1UP
Check compatibility
If you are still unsure and would like us to check compatibility, please complete EggRider compatibility form.
bike brand
bike model
year of manufacture
picture of controller label
picture of display connector - display side
picture of display connector - controller side
picture of display
Attention
For display connector pictures please specify which connector goes to controller and which to display
See the example pictures below.
| Controller label | Display connector | Display |
| --- | --- | --- |
| | | |
EggRider V2 Pinout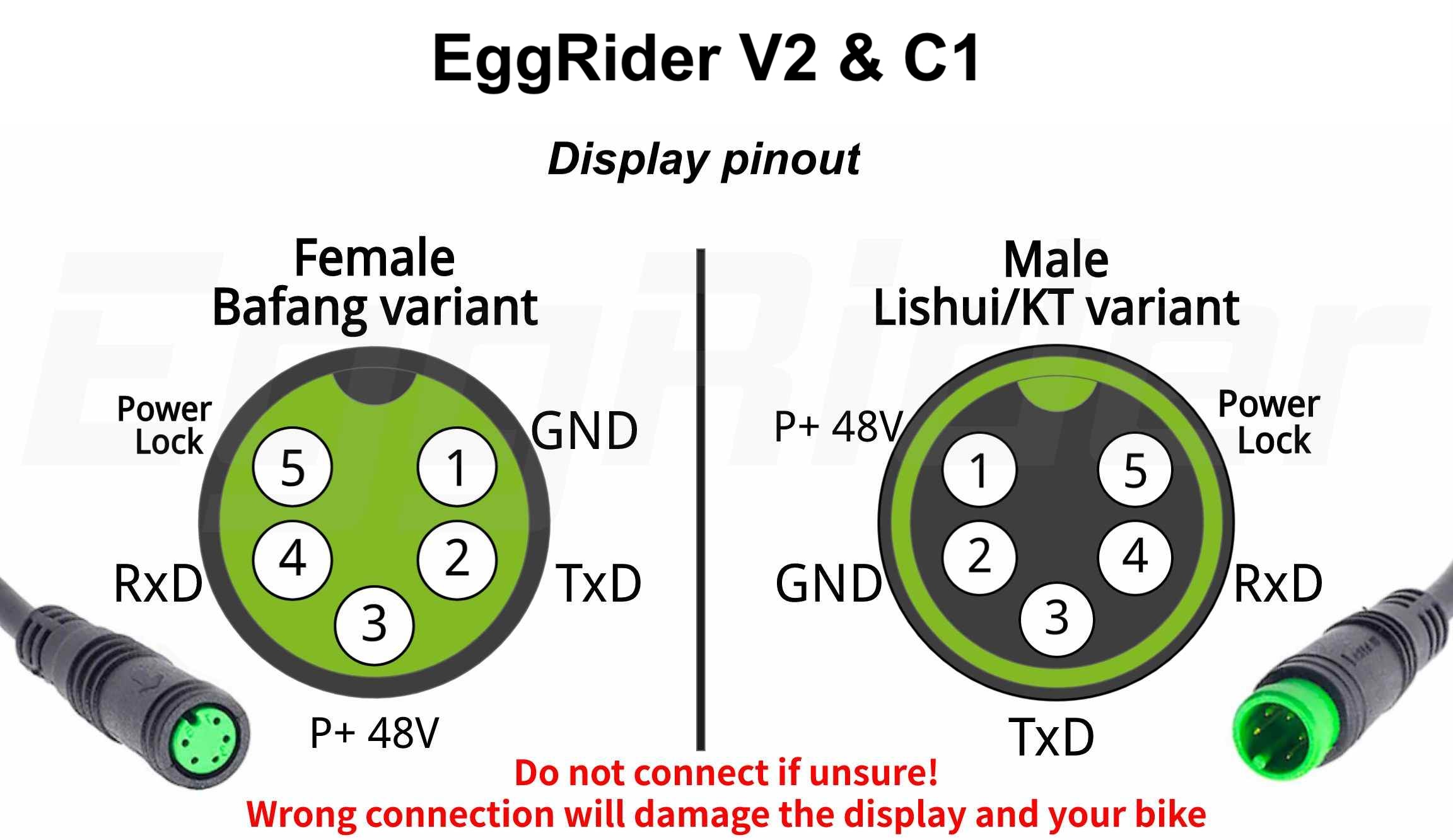 ---
Last update: June 15, 2023