Lishui settings page.
How to connect EggRider display to Rad bikes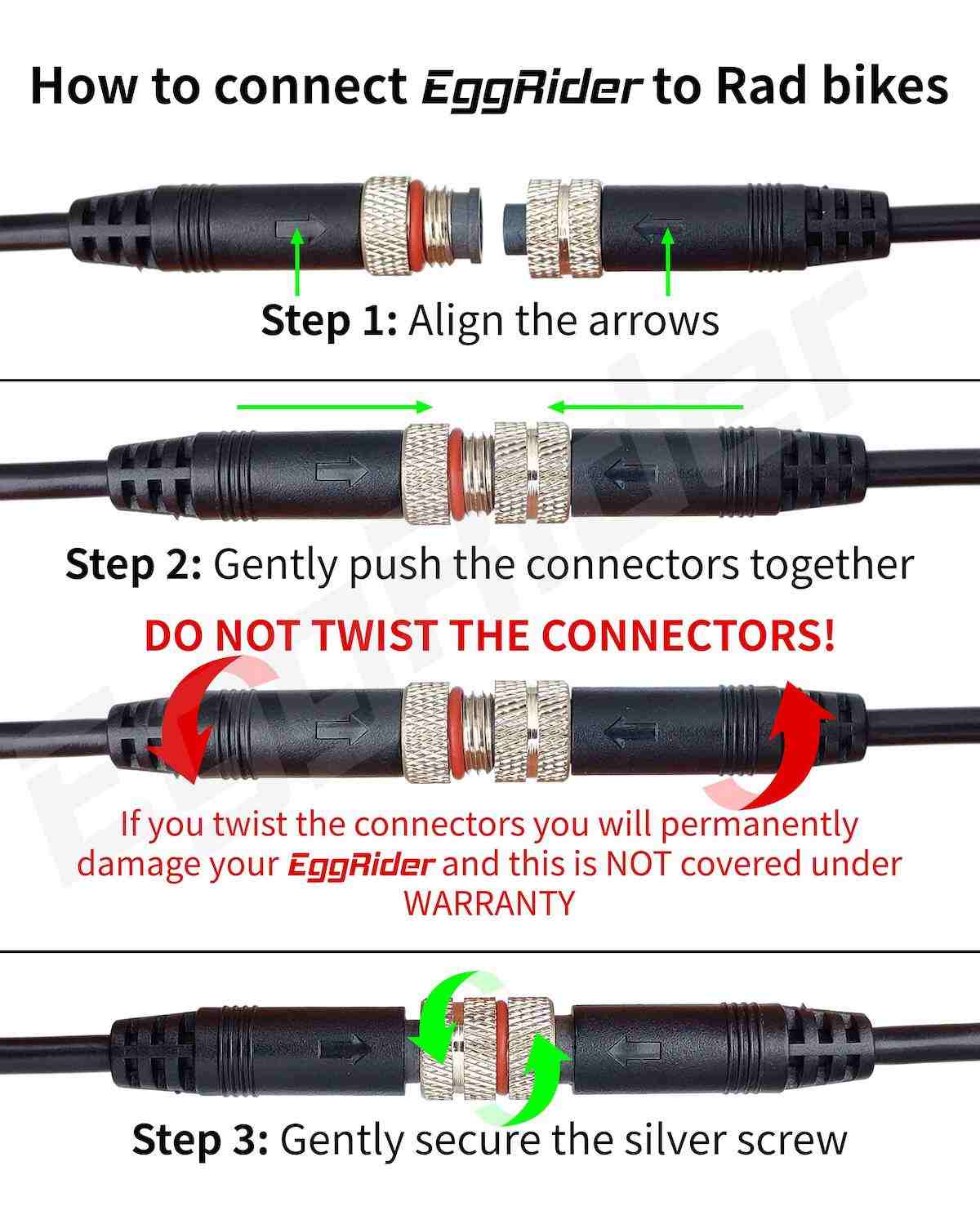 Alert
If connector guide is broken, it means the connection was forced wrongly or twisted during installation and your WARRANTY is VOID!

Attention
If speed shows --.- km/h on EggRider display, please reset to default factory settings with the following procedure. When the display is off, press M+Power until display turns on. (You should see Load default settings)
Please check:
Settings example
Attention
Make sure to change Current limit according to your controller parameters. Usually they can be found on the controller label.
If you want to increase the speed limit above 41 km/h, you can change wheel size to 16" on the Lishui settings page. This change will affect all speed limits.
If speed measurements don't seem to be correct please use wheel circumference from Display settings page to adjust.
Rad Runner configuration example
Please keep in mind that when Running strategy is set as Normal only the Speed % values are used.
| Power Levels | Display | Lishui |
| --- | --- | --- |
| | | |
Rad Wagon configuration example
Please keep in mind that if you set Power % and Current limit too low, the controller might default to a value that is higher that the complesive current calculated by Power % / 100 * Current limit. Similar if set too high you might end up with a lower default value set by controller. This vary from controller to controller so you might have to find the limits that work for you.
Also the speed limits used by the Power levels are the ones from the EggRider display settings
| Power Levels | Display | Lishui |
| --- | --- | --- |
| | | |
---
Last update: June 30, 2022